Narrow joints for paper-like facades
The new main library in Nokia was completed in 2020 and represents skilfully designed spatial architecture. The striking building, designed by Pekka Koli of Tilatakomo Oy, is a place of culture where all generations meet. A café and venues for meetings are also available.
The striking white facade is pierced by panoramic windows. It consists of ULMA polymer concrete panels, reminiscent of crumpled paper. Could anything better represent a library and the city of Nokia? A paper factory was originally located here, now transformed to create a facility for one of the largest global communication companies. The panels are installed onto the F1.10 Allface system, with special supporting profiles by ULMA. Additionally, our engineers calculated the facade static loading and prepared detailed installation drawings and instructions.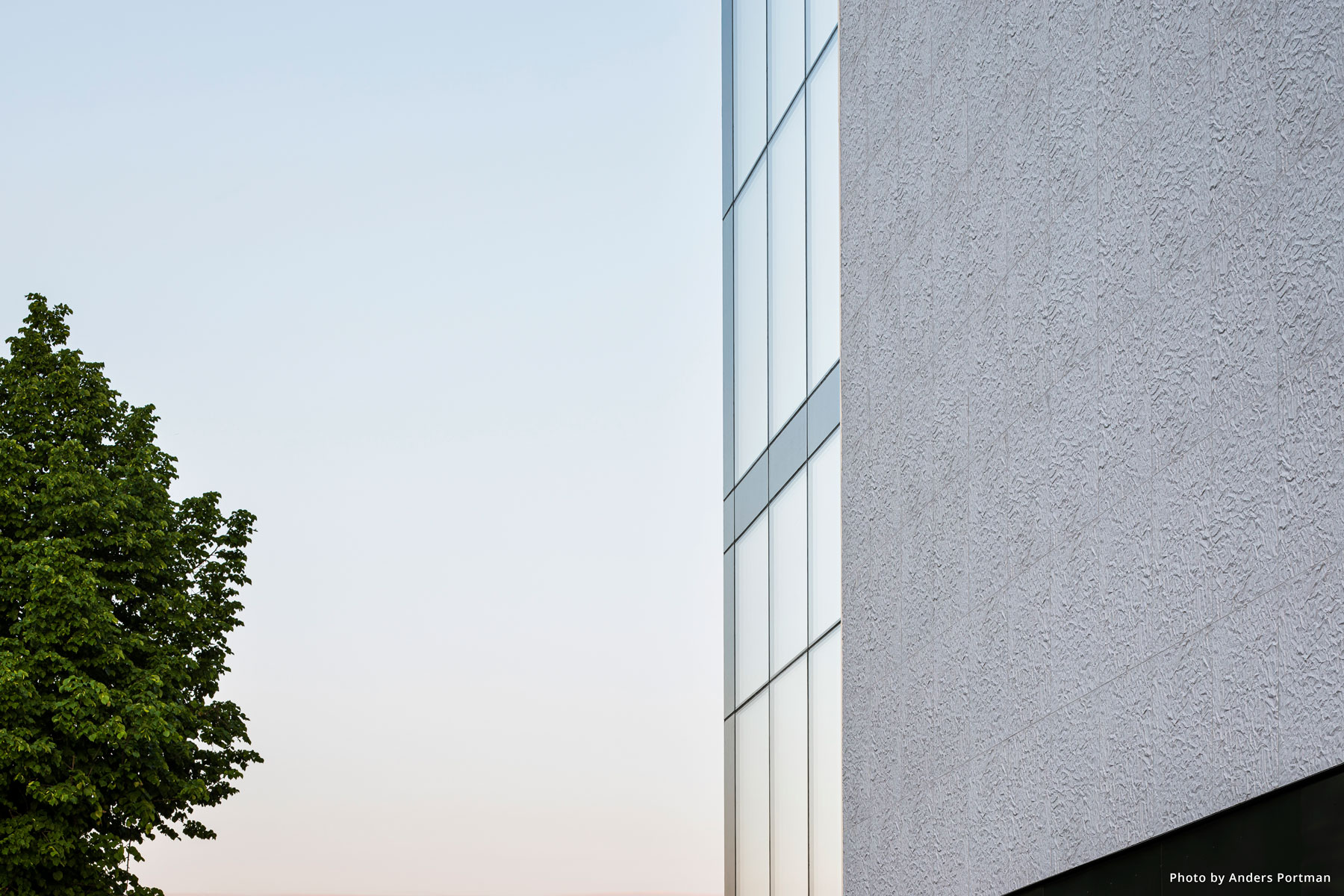 The fastening system is concealed to ensure that it will not be visible from the outside of the building. This is achieved with grooves in the edges of the panels, to attach the ULMA supporting profiles. Narrow 3 mm joints create the appearance of a uniform facade to reinforce and express the impression of paper. This aesthetic effect would not have been possible using conventional fastening systems, which generally only offer 8 mm to 20 mm wide joints. The vertical Allface Basic system allowed the elements to be mounted and fastened in a quick and efficient manner. Thermal bridges were also minimised. Given a facade area of 1 420 m2 and Finland's harsh weather conditions, the long term advantages will be considerable.
"The polymer concrete surface lends the cultural public building a valuable and distinctive appearance," says Pekka Koli. The architect achieved his goal of creating a building with a paper-like texture with the expertise and cooperation of ULMA and Allface.