Facade for a museum with symbolic character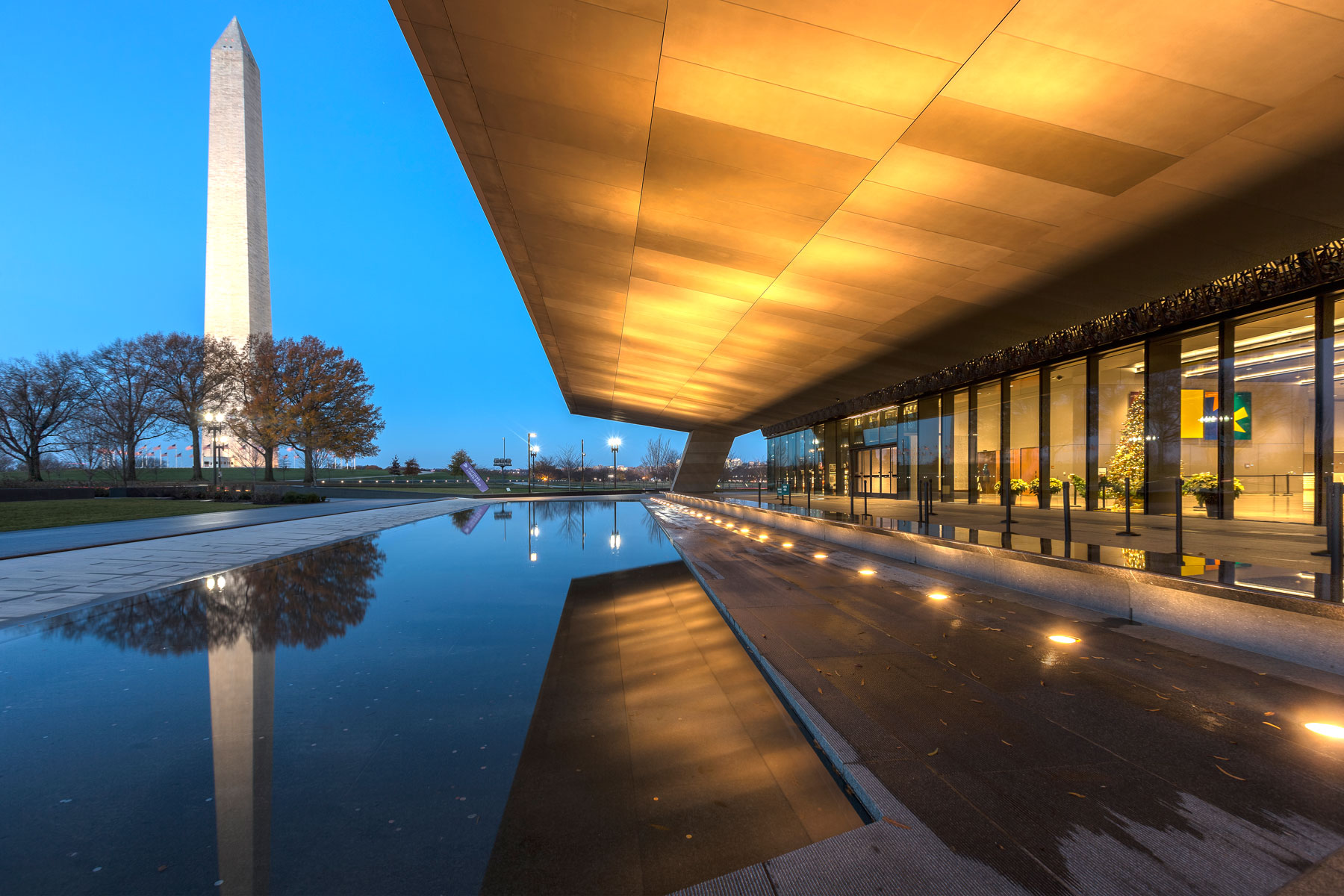 The Smithsonian's National Museum of African American History and Culture (NMAAHC) is located on the Washington National Mall. The impressive construction was designed by Adjaye Associates in cooperation with The Freelon Group, Davis Brody Bond LLP and SmithGroupJJ. The collective was awarded overall winner in the 2017 Beazley Design of the Year for architecture.
The building is characterised by a three-tiered bronze-coloured exterior facade with upper storey facades corbelling out towards their tops. The design is based on the award-winning wooden sculptures of late African artist Olowe of Ise. The lattice bands of the facade exhibit detail designed to reflect the ironwork forged by enslaved African Americans. Architect David Adjaye conceived a museum of both creative and political symbolism.
The concealed F1.40 Allface system provided the installation structure for the fibre-reinforced concrete slabs. The system had to be flexible to accommodate the different architectural elements and also have an extremely high load-bearing capacity. The F1.40 series with heavy-duty hanger profiles was the most appropriate installation system, designed to ensure successful long term performance.
The facade panels with recessed anchors simply hang into profiles, followed by height adjustments with security fastenings. A concealed system was always considered crucial in terms of this highly detailed and aesthetic cladding. Allface design solutions and components ensured the project was installed exactly as the concept design. We are grateful and proud that we and our systems were the selected backing structure supplier for this impressive, landmark project.