Vertical Health Campus Antwerp
The Hospital Network Antwerp's newest addition, ZNA Cadix, is a prominent feature of the Antwerp skyline. The hospital, which consolidates services from the Stuivenberg and Sint-Erasmus hospitals, seamlessly blends into the city through ground floor shops, catering establishments, and a boulevard for pedestrians and cyclists. Allface provided the cladding attachment system for the building.
The project blends urban density with domesticity, naturalness, and daylight. It boasts interior gardens, outdoor spaces, and a central concrete spiral staircase. The building takes a painterly approach to architecture, with blue and green tiles on the facade.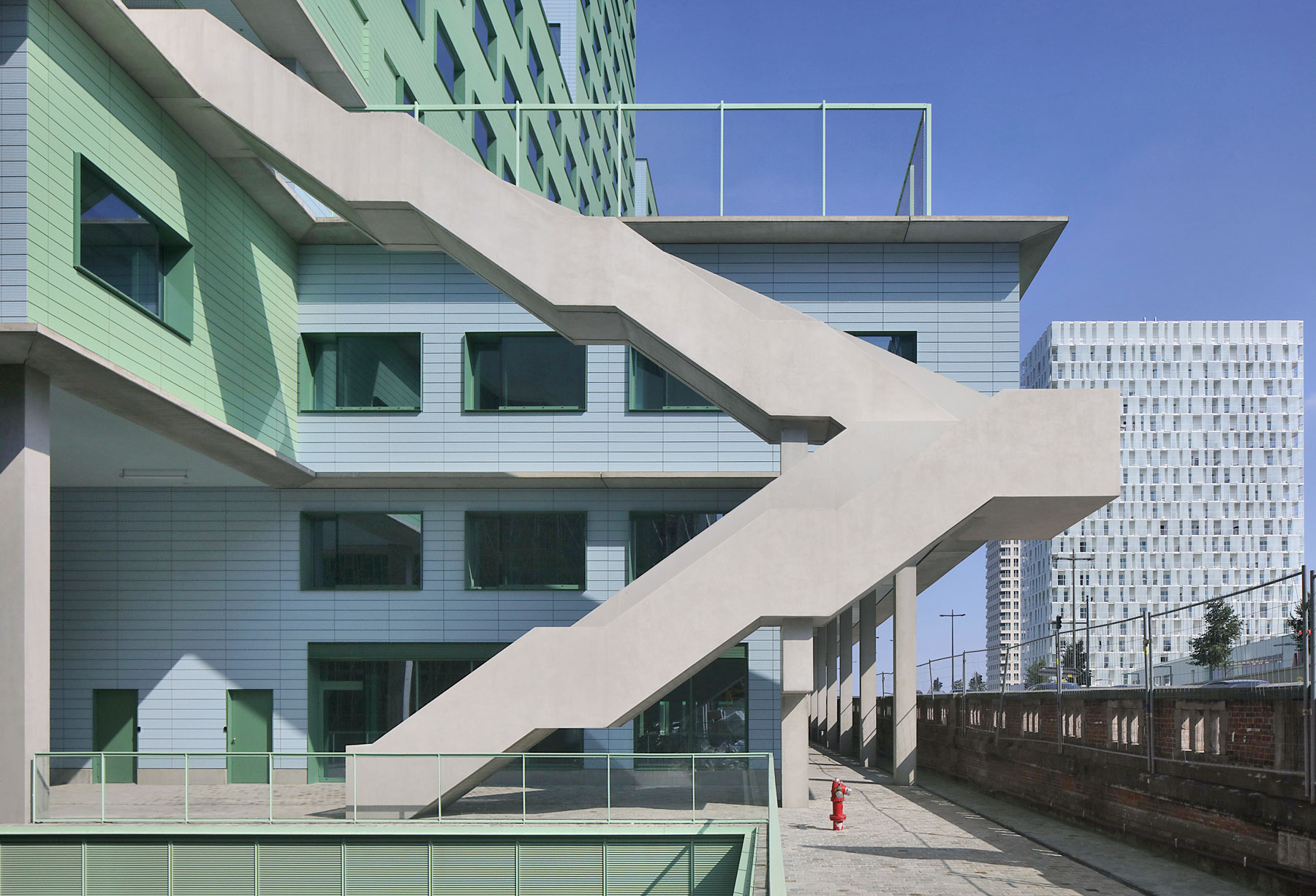 Several requirements had to be met for the 16.000m2 facade, which Allface had to fulfill. Initially, the architects proposed mounting tiles on a cement board using our fastening system. However, during the project, it turned out that Tonality ceramic tiles were the best choice for the facade. To achieve the predetermined U-value of the facade, stainless steel brackets had to be used. The design, static calculation, as well as installation planning and on-site construction supervision were carried out by our experienced engineers.
The new facade met all the requirements set forth by the client and architects. The Tonality ceramic tiles provid an aesthetically pleasing look and a durable surface. The stainless steel brackets ensure that the U-value was achieved while providing a secure and stable fixing system for the tiles. Overall, the project was a success, and our team's expertise and attention to detail were instrumental in achieving the desired outcome.